Meike Prime 35mm T2.1 for Super 35 Frame Cinema Camera Systems,such as RED Komodo,BMPCC6K, BMPCC6K Pro,Z CAM S6 and Canon C70 etc.
The first cine lens of Meike in its new Super35-Prime Cine Lens Series:the Meike 35mm T2.1.
With a image circle of 33.6mm,t

his lens compatible with Super 35 cameras,and it will be available in two lens mounts,PL/EF.

This lens is one of Meike's cine lens in new
 

Super35

-Prime Cine Lens Series

.It has industry-standard 0.8mm pitch gears on the focus and aperture ring.

The complete set includes
18mmT2.1,25mmT2.1,35mmT2.1,50mmT2.1,75mmT2.1,100mmT2.1.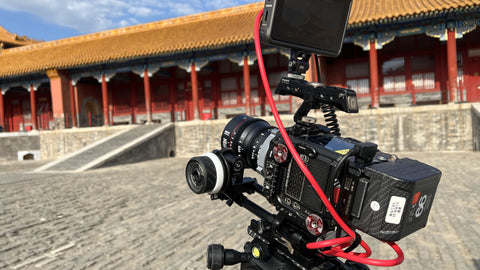 Specifications
| | |
| --- | --- |
| Lens Mount: |  PL/EF |
| Min Focal Dist: | 48cm |
| Filter Thread: | ø77 |
| Outer Diameter | 80mm |
| Structure: | 12 Elements in 10 Groups     |
| Focal Length: | 35mm |
| Aperture Range: | T2.1-T22 |
| Iris Blades: | 11     |
| Gear Mod:  | M0.8 |
| Focus Rotation:  | 270 Degree |
Dimensions (Ø x L): 



PL:

 

                          
ø85.5 ×98.5 mm

EF:    
ø85.5 ×106.5 mm
Weight:
PL:
EF:
972g
997g
Diagonal: 48.2°                                        

 


Horizontal: 40.8°                      

 


Vertical: 27.8°